Edunoia is a consultancy offering advisory, brand thinking and communication strategies to the educational industry. Established as an arm of ABND, a leading Brand Practice in India, Edunoia brings a decade of expertise, successful cases and strong networks to the table.
We provide solutions to many established and new organisations that include universities, schools and colleges, and even institutional and/or academic arms of corporate entities.
We believe that you cannot develop solutions for tomorrow through practices of yesterday.
We are evolving beautiful thinking

We are Edunoia.
Kunal Vora
---
Kunal is an award-winning Branding Expert and an Academician with 18+ years' experience in Product Development, Brand Creation and Branding Strategy. A Bachelor in Industrial Design and driven by key values of leadership and creativity, Kunal is the founder of two brand consulting ventures and a faculty at leading institutes in Mumbai. His work for Ford Motors, RIM (Research in Motion) and Toronto 2008 Olympic bid have gone ahead to win several awards. He is passionate about the education sector and enjoys working with universities and schools. Over the last few years Kunal has helped numerous schools, colleges and universities across India to build their brand, establish strategy and develop communication.
Maghan Varkey
---
Maghan's impressive education and interests are multifaceted. She has engaged with clients in numerous industries including FinTech, Manufacturing, Consultancy, and Retail. She has history of working with SMBs specifically in the B2B and education space. Maghan has also actively worked with non-profit organisations like CSA and NNC, been a founding member of 2 Mumbai based festivals in association with the United Nations Environment Program and a representative at the Global Dialogue Foundation and United Nations Alliance of Civilisations.
Maulik Chandarana
---
Maulik is a brand practitioner and a communications professional with a history of working in numerous business categories and brands, both, on the agency side as well as the client side. He has extensively engaged with both MNCs and SMBs in India and globally for almost a decade now. With previous experience at DY Works, Interbrand and an international stint in Africa, Maulik has also been a writer and contributor for various publications. He has been pivotal in setting up a platform for which essentially became a go to place for news and thoughts on African brands.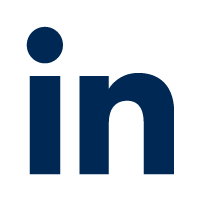 Approach
We solve real world problems through SEED Brand Solutions